Throughout November, December And January, All Donations Made To Parasites Without Borders Will Be Matched By PWB And Donated To MicrobeTV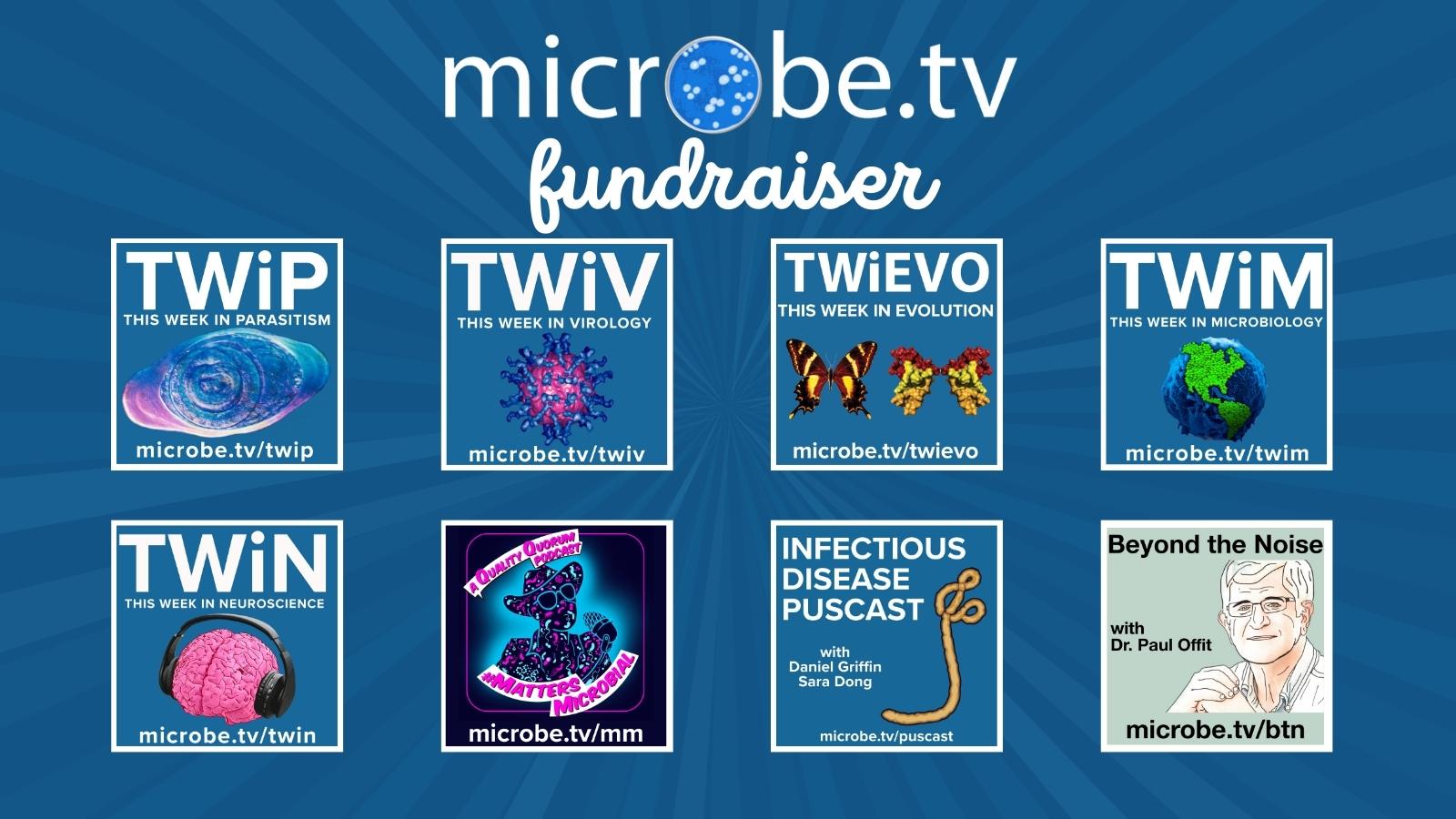 Throughout November, December and January, all donations made to Parasites Without Borders will be matched by PWB and donated to MicrobeTV. PWB pledges a minimum donation of $10,000 and will match all of your donations for a total gift to MicrobeTV of up to $20,000. These donations will help support an independent podcast network for people who are interested in the life sciences.
MicrobeTV was founded in 2015 by Vincent Racaniello, a professor of Microbiology and Immunology at Columbia University. Vincent began his first podcast, This Week in Virology (TWiV), in September 2008, together with Dickson Despommier, father of the Vertical Farm. Although Vincent viewed the creation of a science podcast as an experiment, he was surprised when people began to listen. Since then, he has created a dozen or so podcasts focused on different aspects of life sciences. In recognition of his contribution to microbiology education, Vincent has been awarded the Peter Wildly Prize Lecture by the Microbiology Society, American Society for Microbiology Award for Education, Richard C. Ernst Lecture, and American Society for Virology Wolfgang and Patricia Joklik Distinguished Service Award.
It is MicrobeTV's goal to keep the podcasts such as This Week in Virology (TWiV), This Week in Parasitism (TWiP), Infectious Disease Puscast, IMMUNE, This Week in Evolution (TWiEVO), This Week in Microbiology (TWiM), This Week in Neuroscience (TWiN), Matters Microbial and Beyond The Noise free, so that more people can learn about all of the amazing aspects of life sciences.
To Donate By Check, Mail to:
Parásitos Sin Fronteras
23 Murray Avenue
Port Washington, NY 11050