Enfermedades Parasitarias, Edición Séptima
Descargas gratuitas en inglés y español están disponibles en PDF de alta y baja resolución. Puede hacer su orden directamente a Parásitos sin Fronteras. El libro está disponible para su compra en Amazon -- Tapa dura en inglés o Kindle (edición séptima) o Kindle en español (edición sexta).
Read a review of Parasitic Diseases in the American Journal of Tropical Medicine and Hygiene, by Philip J. Rosenthal.
Susana López, Martha Yocupicio, Selene Zárate, virologists from Mexico, together with graphic illustrator Eva Lobatón, have teamed up to produce Paul Tiene Sarampión, a children's book about viruses and vaccines.
Descarga o Compra
Paul Tiene Sarampión is available as a free pdf in 17 languages. It may also be purchased as a Kindle or paperback edition at Amazon. The Spanish and English versions are also available as videos.
From the authors of Paul Has Measles comes Paul Stays Home, an illustrated book about COVID-19 and SARS-CoV-2 for children.
Paul is sad because he can't go out. He can't see his friends or visit his grandparents. Like everyone else, he has to wait until the coronavirus pandemic is over. What is the coronavirus? How is it spread? How can we take care of ourselves and our families?
Paul Stays Home is written by Susana López, Selene Zárate, and Marth Yocupicio, with illustrations by Eva Lobatón.
Download
A PDF of Paul Stays Home can be downloaded free of charge in the following 11 languages:
Principios de la Virología es el principal libro de texto de virología porque hace más que recoger y presentar hechos sobre virus individuales. En cambio, facilita la comprensión de la virología básica por examinando los procesos y capacidades compartidos de los virus.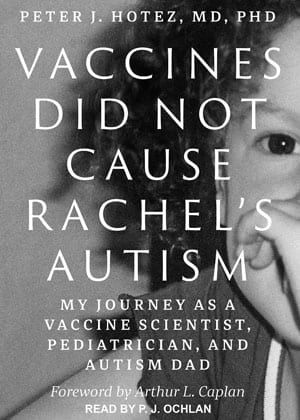 Las Vacunas No Causaron
el Autismo de Rachel