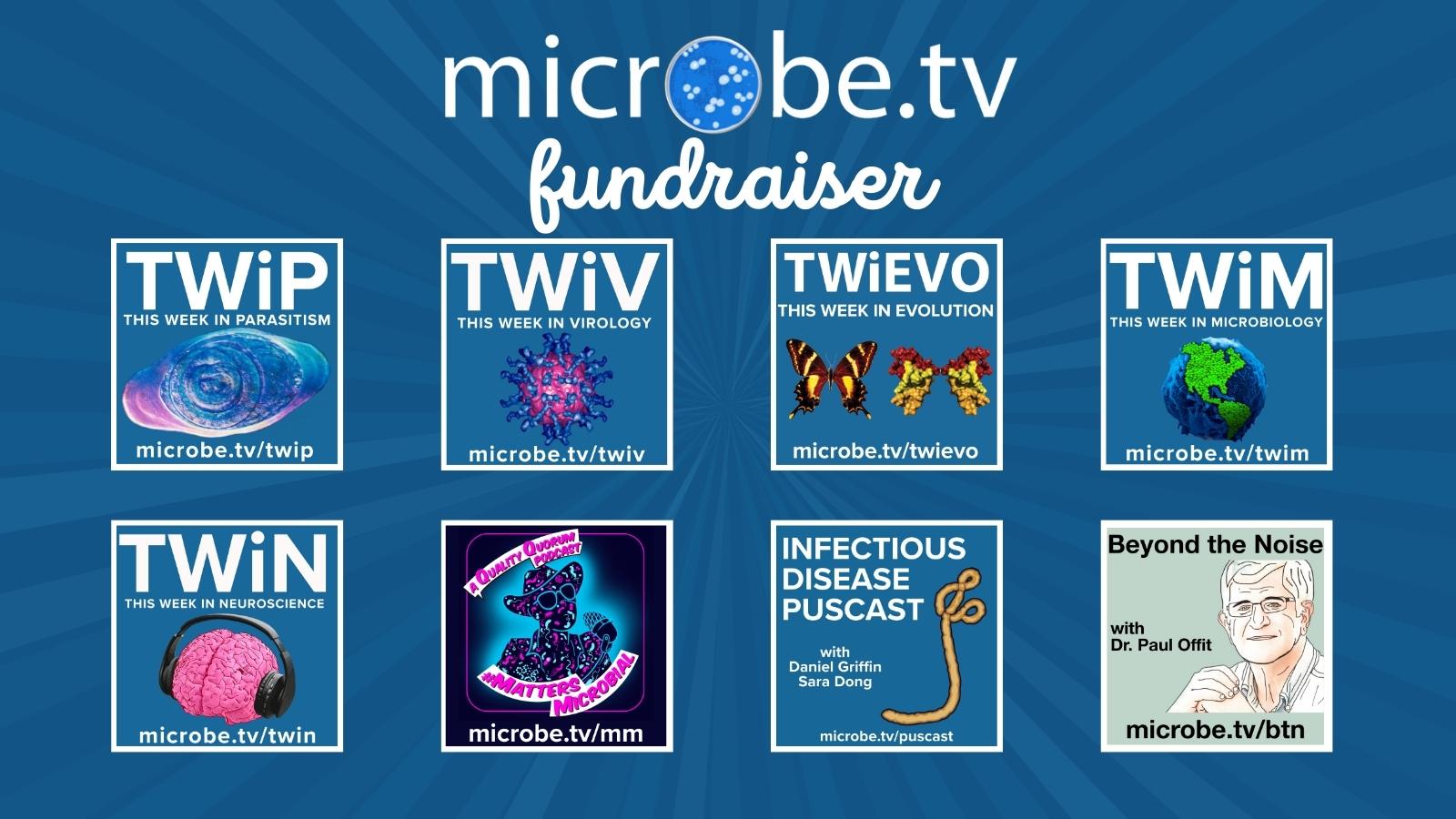 Throughout November, December And January, All Donations Made To Parasites Without Borders Will Be Matched By PWB And Donated To MicrobeTV
MicrobeTV is an independent podcast network for people who are interested in the life sciences. Our shows are about viruses, bacteria, parasites, evolution, immunology, and neuroscience.
Information for Persons Who Are Immunocompromised Regarding Prevention and Treatment of SARS-CoV-2 Infection | Severe Fatigue and Persistent Symptoms at Three Months Following SARS-CoV-2 Infections During the Pre-Delta, Delta, and Omicron Time Periods | Reconsideration of Antinucleocapsid IgG Antibody as a Marker of SARS-CoV-2 Infection Postvaccination for Mild COVID-19 Patients | Effectiveness of Bivalent Boosters against Severe Omicron Infection | Prevalence and Clinical Outcomes of Respiratory Syncytial Virus versus Influenza in Adults | Assessment of COVID-19 as the Underlying Cause of Death Among Children and Young People Aged 0 to 19 Years in the US | Association of culturable-virus detection and household transmission of SARS-CoV-2 – California and Tennessee, 2020–2022 | Efficacy and safety of antimicrobial stewardship prospective audit and feedback in patients
World Health Organization (WHO)
Novel Coronavirus (COVID-19) Situation from World Health Organization (WHO)

Johns Hopkins University (JHU)
Coronavirus COVID-19 Global Cases by the Center for Systems Science and Engineering (CSSE) at JHU

COVID-19 in US and Canada
1Point3Acres Real-Time Coronavirus (COVID-19) Updates in US and Canada with Credible Sources

Genomic Epidemiology COVID-19
Genomic Epidemiology of (COVID-19) Maintained by the Nextstrain team, enabled by data from GISAID.
Sources for COVID-19 Information