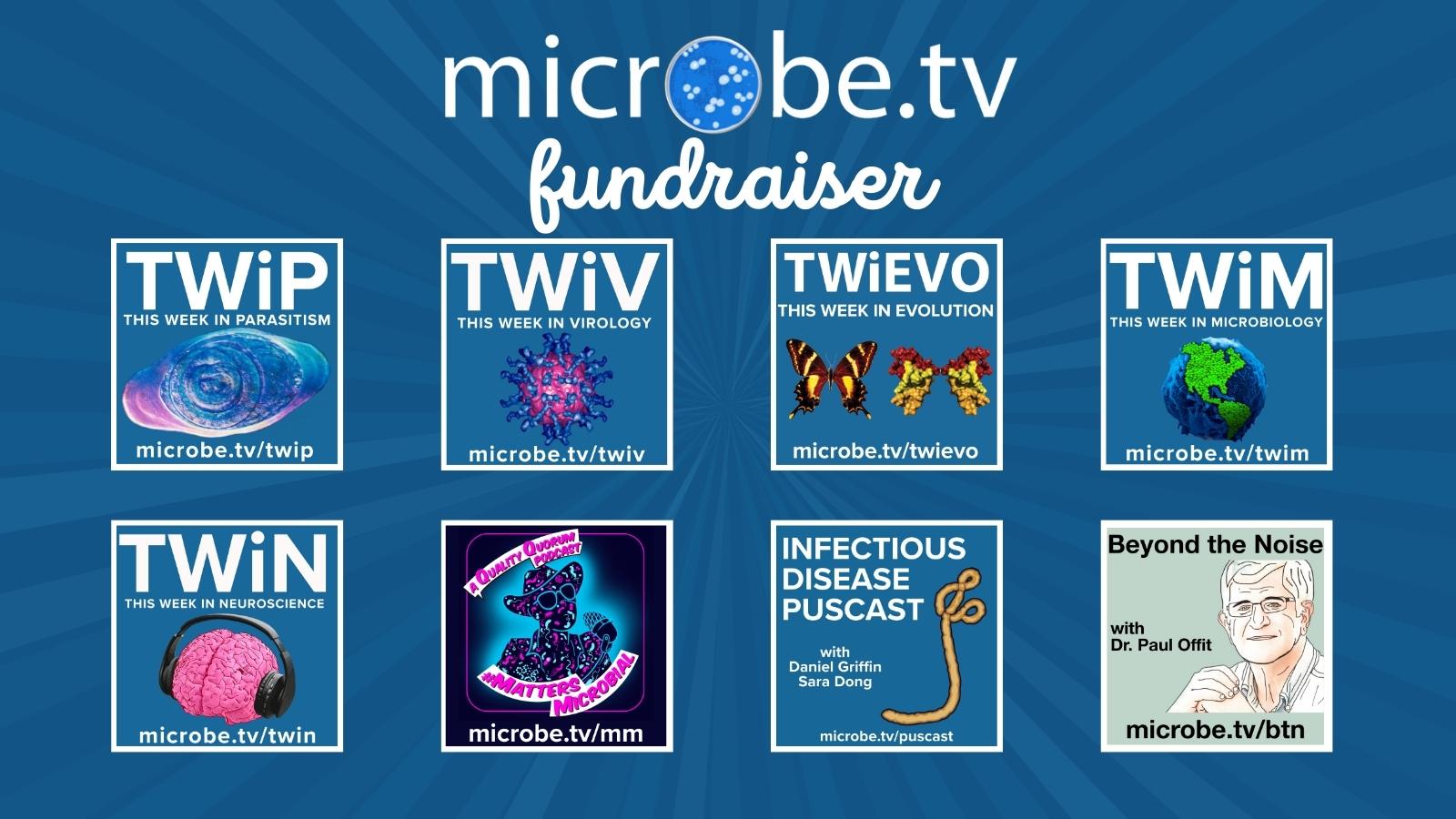 Throughout November, December And January, All Donations Made To Parasites Without Borders Will Be Matched By PWB And Donated To MicrobeTV
MicrobeTV is an independent podcast network for people who are interested in the life sciences. Our shows are about viruses, bacteria, parasites, evolution, immunology, and neuroscience.
Clinical Characteristics and Outcomes of Children With SARS-CoV-2 Infection During the Delta and Omicron Variant-Dominant Periods in Korea | Assessment of the Risk of Venous Thromboembolism in Nonhospitalized Patients With COVID-19 | Clearance of longstanding, immune-deficiency-associated, vaccine-derived polio virus infection following remdesivir therapy for chronic SARS-CoV-2 infection | Outpatient Treatment of COVID-19 and the Development of Long COVID Over 10 Months | Nirmatrelvir and the Risk of Post-Acute Sequelae of COVID-19 | Optimal Duration of Systemic Corticosteroids in COVID-19 Treatment | SARS-CoV-2 Exposure in Norway Rats (Rattus norvegicus) from New York City | Exhaled Breath Aerosol Shedding of Highly Transmissible Versus Prior Severe Acute Respiratory Syndrome Coronavirus 2 Variants
World Health Organization (WHO)
Novel Coronavirus (COVID-19) Situation from World Health Organization (WHO)

Johns Hopkins University (JHU)
Coronavirus COVID-19 Global Cases by the Center for Systems Science and Engineering (CSSE) at JHU

COVID-19 in US and Canada
1Point3Acres Real-Time Coronavirus (COVID-19) Updates in US and Canada with Credible Sources

Genomic Epidemiology COVID-19
Genomic Epidemiology of (COVID-19) Maintained by the Nextstrain team, enabled by data from GISAID.
Sources for COVID-19 Information